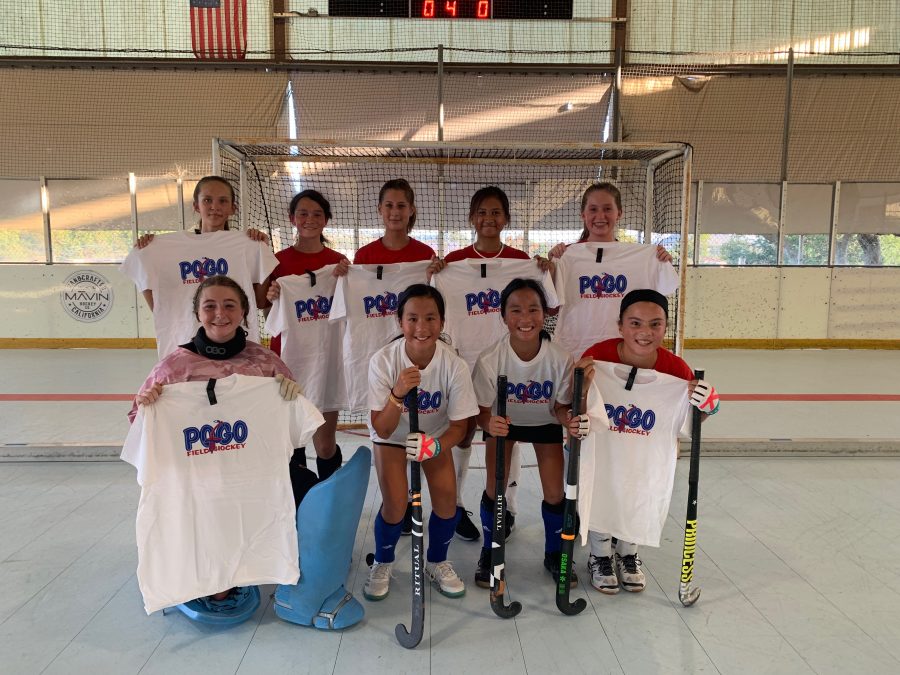 Event Details
June 5, 2020

to

July 24, 2020

All Sessions:

$650

Session Dates:

June 5, 2020
June 12, 2020
June 19, 2020
June 26, 2020
July 10, 2020
July 17, 2020
July 24, 2020
---
Event Description
Summer (POGO) League
2021 Summer League Schedule
2021 POGO League Rules:Format
Program Description:  Summer (POGO) League is a fun and exciting summer field hockey league for U14 players (Grades 6-9). The Summer (POGO) League is played at the Escondido Sports Center in Kit Carson Park on one full-sized enclosed rink. The enclosed rinks provide a smooth, flat surface that keeps the ball in play at all times. This season we will be playing 6v6 with end-line boards to create a fast, flowing and exciting game that offers more touches on the ball. The league started in 2008 with 5 teams and has grown each year. We are looking forward to another fun and competitive season.
How to Register a Team:  The Team Manager/Coach will first register with a Username and Password. Once the Team Manager/Coach profile has been created, sending payment of $650 to the RUSH Organization Office (address below) will secure your team's spot.
Roster Submission: The Team Manager/Coach will be prompted to enter each player by the player's RUSH Username to verify membership. Each player on roster must be a current RUSH member to participate.
NOTE: Roster will NOT be accepted until at least 7 valid RUSH members have been registered. Cost of  RUSH Field Hockey membership is $30.00 per player and valid for the calendar year. Click HERE for more information on RUSH membership.
Registration Confirmation: Team registrations (payment of $650 and roster) must be received by June 1, 2021 to be added to the schedule. Online payment or  one check per team will be accepted.  Please make check payable to:
RUSH Field Hockey Inc.,
681 Sparta Dr., Encinitas CA 92024.
Team Registration is NOT guaranteed and accepted on a first come, first serve basis.
POGO League schedule will be posted June 4, 2021. Games start June 11.
Why RUSH membership is needed:
Online RUSH membership registration replaces insurance that the Escondido Sport Center requires. For better convenience, the team coach/managers are NO longer responsible to collect signed consent forms and player I.D. cards that players in the past would have to purchase ahead of time and travel to the sports center to obtain.
League Age Requirement:
The league is for U14 players (Grades 6-9).
Roster Requirement: The min. number of players: 9 with the max 12 players. *Gks encouraged*
Schedule: All teams will play on Fridays for seven consecutive weeks starting June 11 – July 23.
Game Time: Games are played between 5:00pm-9:30pm. Games will start PROMPTLY at the scheduled time. Each team is responsible for arriving on time with appropriate numbers each week.
Location: Escondido Sports Center
League Games Format: Games will be 6v6. Goalkeepers encouraged. Games consist of three 11-minute periods with two- one minute breaks. No overtime. No penalty corners will be played. A free-hit outside the circle defense will be awarded for an infraction within the circle, 5 meters from the circle's edge.
League Results: Championship Points: Win=3, Tie=1, Loss=0, Head to Head wins tiebreaker, Goals For, Goals Against if needed.
Championship Week: Playoff for POGO League Title. Schedule TBA
Manager/Coach/Player Information:
Each team bring pinnies or alternate shirt color (light & dark)
First team listed must provide game ball
Equipment: Stick, mouth guard and shin guards are mandatory
Court Shoes: NO black soles, cleats or turfs
Questions?: sdinfo@rushfieldhockey.org
SD Flash Wins Summer (POGO) League Championships on July 26, 2019!

Wolverines Wins Summer (POGO) League Championships on July 27, 2018

T-Town Wins Summer (POGO) League Championships on July 28, 2017

DP Wins Summer (POGO) League Championships on July 29, 2016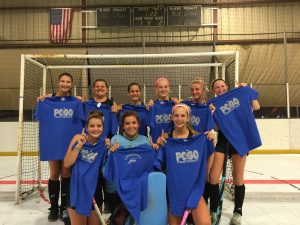 Roosevelt Wins POGO Championships on July 24, 2015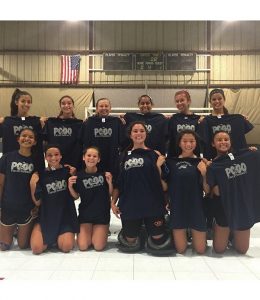 Mystix Wins POGO Championships on July 25, 2014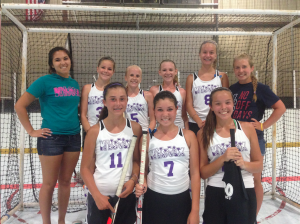 Longhorns II Win POGO Championships on July 26, 2013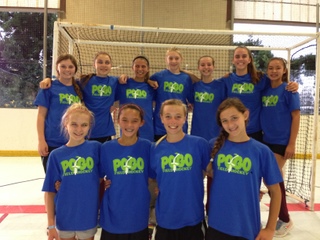 Mystix Purple Wins POGO Championships on July 27, 2012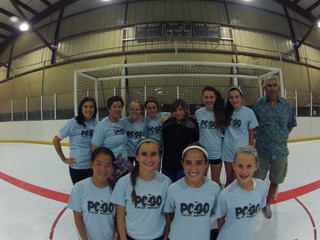 Back Row – Coach Cat, Coach Lou, Lauren Whitney, Gia Silahian, Jaden Watkins, Danni Jackel, Meghan Donnelly & Coach Mike.  Missing Morgan Patenude.
Front Row – Rachel Hsieh, Gabi Jimenez, Farah Farjood & Shannon Yogerst.
Longhorns Win, POGO Championships on July 29, 2011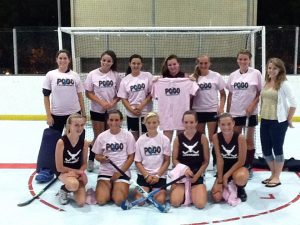 Back Row – Narissa Urciuoli, Shauny Silas, Kaitlyn Zorilla, Katie Bleck, Danika Steele, Maddie Frith, Coach Sandy Kramer
Front Row – Emily Pickering, Ari Leese, Megan Coffin, Rylie Miltenberger, Rachel Schneibel
Longhorns Win POGO Championships on July 30, 2010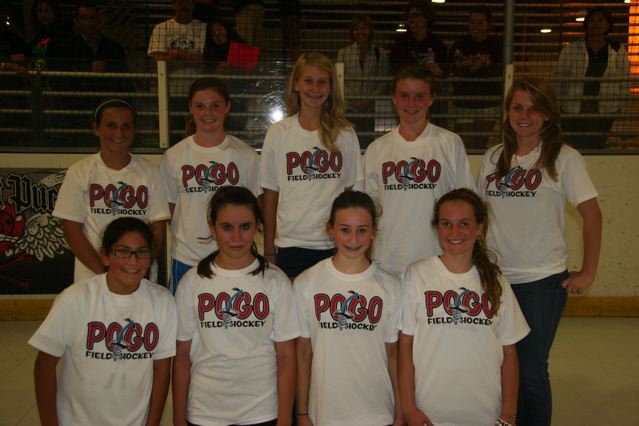 Back Row – Ari Leese, Kelley Kramer, Rachel O'Brien, Maddie Frith, Coach Sandy Kramer
Front Row – Vanessa Jasso, Alexis Chapman, Natalie Thill, Emmie Leese
---
You must be logged in as a coach to register for this event.