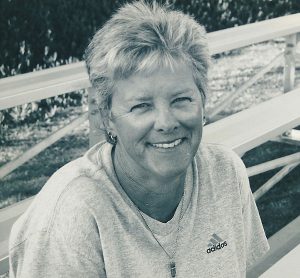 Ellie Minor was a player and coach in field hockey. She died in 2004 at age 55 after a fifteen-year battle with breast cancer. Ms. Minor coached at Garden Grove High School, Torrey Pines High School, Diegueno Middle School and La Costa Canyon High School. As head coach for La Costa Canyon from 1998 to 2001, the Mavericks won four league championships as well as a section title in 2000. She loved all sports, but her favorite was field hockey. Ms. Minor was also an instructional chairperson for the CIF San Diego Section. Her program raised the level of work by officials in San Diego. She served as San Diego's representative for the National Federation Rules Committee for five years. Together with David Kibbee they founded RUSH, a program that emphasizes year-round field hockey training.
The concept of RUSH® is to provide game play opportunities in field hockey. RUSH® offers high quality training opportunities, develops individual confidence and builds skill development in a fun yet competitive environment. We provide a variety of programs for all levels including leagues, tournaments, skill clinics and specialized training. Our goal is to improve the level of play for local high school teams, Futures participants and college programs. Ultimately it is our objective to build a resource of opportunities for ALL persons in California looking to participate in field hockey.
RUSH® is a non-profit organization committed to fostering the growth and development of field hockey in the west. RUSH® offers competitive playing opportunities, players will develop advanced team based concepts and strategies while improving individual skills.