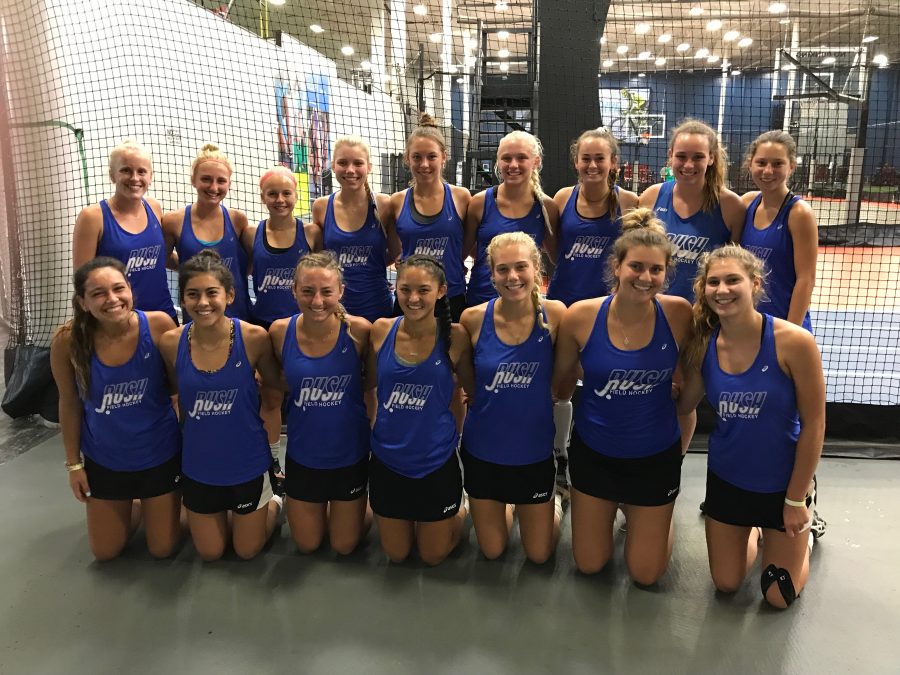 Event Details
June 3, 2024

to

July 24, 2024

All Sessions:

$640

Session Dates:

June 3, 2024
June 5, 2024
June 10, 2024
June 12, 2024
June 17, 2024
June 19, 2024
June 24, 2024
June 26, 2024
July 1, 2024
July 3, 2024
July 8, 2024
July 10, 2024
July 15, 2024
July 17, 2024
July 22, 2024
July 24, 2024
---
Event Description
2024 Elite Summer Training Sessions
These sessions have the reputation of high level training with our goal to expand our level of play with a select group of athletes looking to play at the next level.  RUSH Field Hockey has been ranked as high as No. 3 in the country, and No. 1 in California. Those involved in the Elite Winter Training will get to train with the best in San Diego and have the opportunity to be selected to a RUSH Travel team.  We have an extremely busy schedule for 2023, below are the tournaments we will be competing in:
Christmas Classic (Hockey 5s matches vs international teams), Region 11 Showcase, College Spring Tournaments, Cal Cup (Super Division), Regional Club Championships, Holland, National Club Championships and Thanksgiving Showcase.
To be evaluated join our RUSH Training Sessions or contact Brian at sdcoach@rushfieldhockey.org for more info. Elite training sessions are invite only.
The Elite Summer Sessions are Dynamic Skills Repetitions, Situational Play, Goal Scoring and more. We have designed these sessions to build more game concepts into our high tempo and intense training methods.
Training begins June 3 at the 4S Ranch Sport Park (directions below).
Sessions will be Mondays & Wednesdays 90 minutes.
College Commits 3:00-4:30pm
Varsity Athletes 4:30-6:00pm.
Sessions focus: Attacking 30, Defensive 25, Circle Play and goal scoring.
Summer session: June 3 – July 24
Dates might vary based on weather.
Location: 4S Ranch Sports Park, 16118 4S Ranch Parkway, San Diego, CA 92127.
Cost: $640 – 16 sessions or $50 per session (7 min. session)
Questions?: Contact sdcoach@rushfieldhockey.org. Sessions are first come, first served. If the session is full, please contact Brian, to be placed on a waiting list.
---
You must be logged in and be an EPG player to register for this event. If you are logged in and have questions about being an EPG member, please contact Brian at sdcoach@rushfieldhockey.org