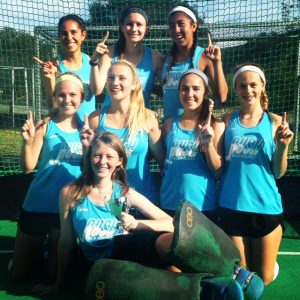 MOORPARK, Calif. -- For the second straight year, RUSH Field Hockey won the 2nd Annual Moorpark Hockey 5 Christmas Classic tournament held in early January. But this time around, one championship win was not enough to sum up this year's tournament success.
In last year's tournament hosted at the Moorpark Hockey Center, RUSH field hockey won the inaugural crown over the Mexican Men's National under-18 team, after previously falling to them in round-robin play. But this year's championship showdown welcomed back RUSH and a different 'foe,' but still all too familiar. RUSH vs. RUSH.
RUSH Field Hockey entered five teams in this year's hockey five tournament: three under-19 teams and two under-16 teams, all of which took the top spots in their divisions. So that meant not only did the under-19 division championship host a RUSH vs. RUSH final, but our two RUSH under-16 teams battled for 1st and 2nd place as well.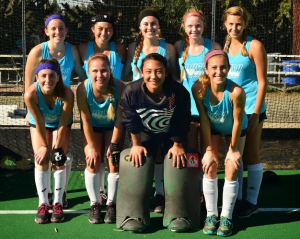 However, a clean under-19 sweep looked questionable with RUSH trailing two goals against the Lady Red Devils in the battle for 3rd place. In the final 15-minute period of play, RUSH fought their way back to even the score at four goals a piece. As the clock winded down and the score remained tied, it was with less than ten seconds to spare that RUSH capitalized on a cross to the far left post to seal the win in a comeback fashion.
Other tournament teams, some of which were co-ed, were from Ventura County and the surrounding area.
Moorpark Hockey 5 games are played on half a pitch of artificial turf, enclosed with wooden rebound rails to keep the ball in play and create a fast, flowing and exciting game. Four field players and a goalkeeper compete for three 15-minute periods with two minute breaks in between. Unlike indoor field hockey, players can hit the ball, use 3D skills and can shoot to score from anywhere.
If you have questions or comments contact Molly at molly@rushfieldhockey.org