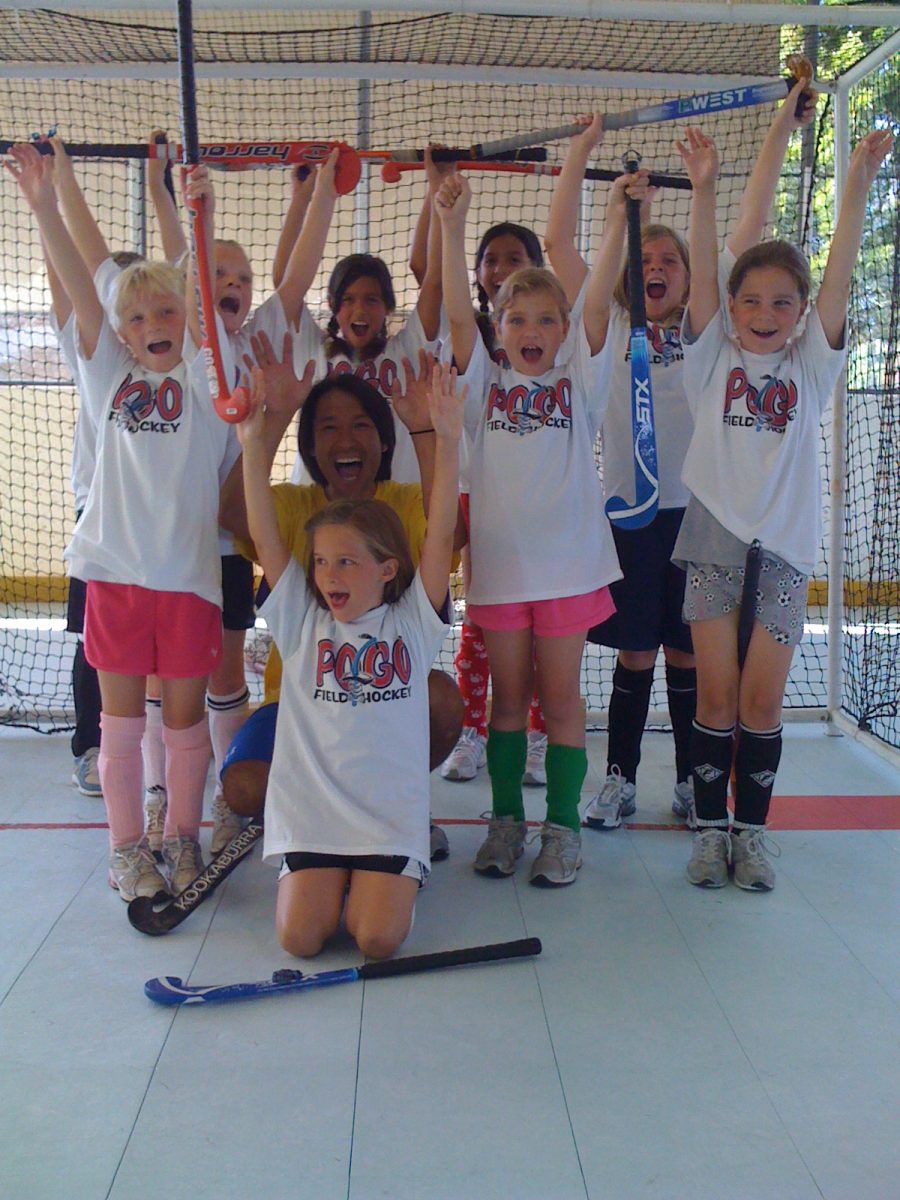 Event Details
---
Event Description
Mini POGO 
Program Description: Mini POGO is a summertime open play program offered for girls and boys ages 10 and under. Mini POGO is an introduction to field hockey that provides organized scrimmage games in a fun and learning environment. Designed for player's age 7-10 years of age, individual registration is required. Organize your friends and register together! Play hockey this summer.
Individual Registration Deadline: Rolling Registration. Limited enrollment on first come, first serve basis.
Contact sdcoach@rushfieldhockey.org for more information about registration.
How to Register for Mini POGO: 
To Register: Registration will become available at a later date with payment available via paypal.
Membership: Each player must be a RUSH member to be eligible to participate. RUSH membership is required before participation. Players not registered as a member will be ineligible to participate. Membership cost is $35.00 per player and is valid for all 2016 programs. Members only need to join once per calendar year. RUSH Membership can be found on the homepage.
Why RUSH membership is needed?
Liability: Insurance that replaces the Escondido Sport Center insurance. Escondido Sport Center player I.D. cards are NO longer required. Information, consent forms and waivers are now collected online when registering as a RUSH member.
Member Convenience: Players no longer need to travel to the sports center before opening day to purchase a player I.D. card. RUSH memberships are online and can be purchased on the new interactive RUSH web site.
Mini POGO Program Information:
Age Group: 7-10 years old
Dates: All dates are held on Fridays – June 8, 15, 22, 29, July 13, 20, 27.
Time: 4:00pm
Cost: $75.00 per player. Enrollment cost includes all 7 sessions or any # of sessions attended. Prorating does not apply.
Required Equipment: Stick, mouth guard, shin guards. No black soles, cleats or turfs
Location:
Escondido Sports Center
3315 Bear Valley Parkway, Escondido, CA 92025
START PLAYING HOCKEY. PLAY Mini POGO.
---
You must be logged in as a RUSH member to register for this event.
If you have already purchased a membership, please login.
If you need to purchase a RUSH membership, please click here:
Membership